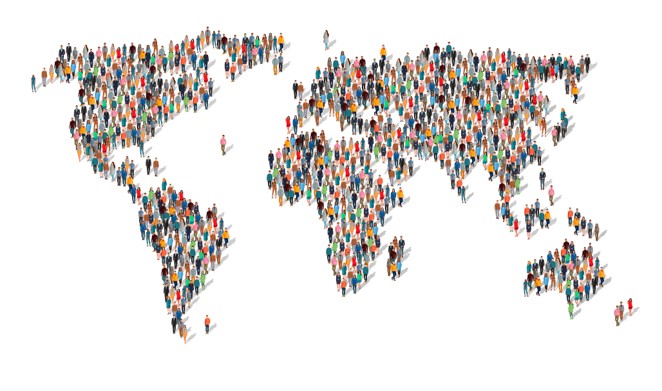 Main challanges and opportunities for ManCos in 2020s
According to the latest research by PwC Luxembourg Observatory for Management Companies – 2021 Barometer there are two major growth drivers for ManCo business:
Digital and technological revolution
Evolution of sustainable investment management activities (ESG)
These drivers can be both challenges as well as opportunities for third party ManCos. Without addressing them, ManCos can lose competitiveness whereas being in the frontline can create opportunities for strong growth.
Silcube modern cloud-native investment management ecosystem will provide third-party ManCos all the tools needed to address both of these challenges and opportunities.
Supporting you every step of the way
Silcube is a modern investment management solution that provides ManCo's the tools needed to connect their clients and service providers into a single cloud-based ecosystem
| | |
| --- | --- |
| | Move all your client interfacing operations into a single secure cloud platform |
| | Collaborate with your clients, team members and external service providers around the clock and where-ever they are |
| | Reduce investment compliance risk with our pre- and post-trade compliance module |
| | Implement ESG metrics to investment process, compliance monitoring and reporting |
| | Offer your investment managers all the tools needed to provide fund and investor level fund reporting |
Modern fund collaboration platform
Silcube's platform enables ManCo, its clients (investment managers and advisers) and service providers collaborate on one, secure platform hosted on the Microsoft Azure cloud in the EU.
With the unique ManCo driven user authorization, ManCo users can view and manage all their client portfolios in a single instance, while having full control on what data is shown to each client.
Collaboration experience can be further extended via Silcube's API gateway by integrating various external applications to meet any workflow requirements.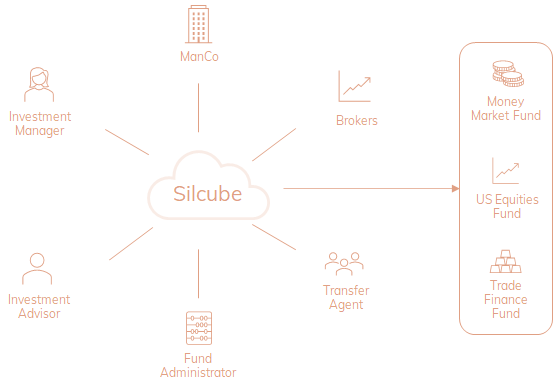 Broad instrument coverage
Silcube native-instrument architecture gurantees that each instrument flows through the system with its unique charateristics:
All future payments from the cash-flow bearing instruments are feed directly into cash flow projection tool so that you know exactly when and by how much your future liquidity will be affected
Derivative instruments will inherit all the characteristics of the underlying and ultimate underlying instruments
System knows exactly what is the total exposure per any risk factor, issuer and counterparty accross the portfolio regardless of the type of instrument traded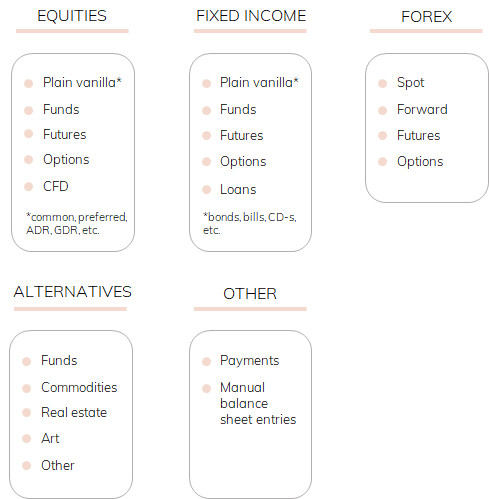 Broad feature coverage
Silcube front-to-back investment management system (IMS) supports workflows from investment advice to shadow NAV and in-depth reporting.
With Silcube's native-instruments and holistic investment compliance, each feature maintaines the level of detail and integrity to monitor and control market, credit or liquidity risk as well as provide flexible reporting to various stakeholders.
Built with modern technologies and without legacy code, we offer our clients secure open API-based architecture to scale its operations and offer limitless oportunities for growth.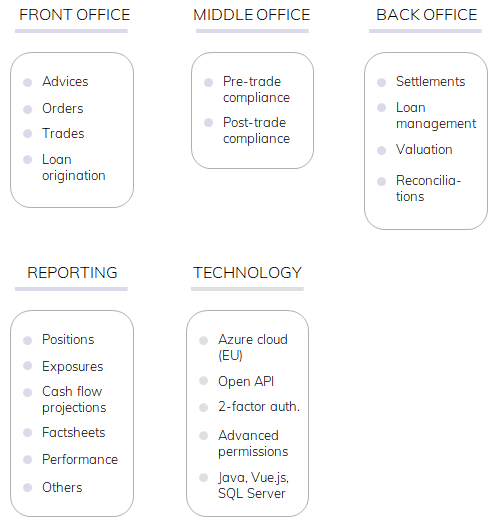 Investor reporting
Silcube automated institutional investor reporting tools provide necessary flexibility with efficiency and robust data quality
Fund factsheets support direct text entry for manager comments and descriptive data
Factsheets take advantage of our user-defined custom classifiers and provide allocation statistics across all relevant metrics
Create factsheets in any language
Provide investor with data only relevant to her by using dedicated investor report